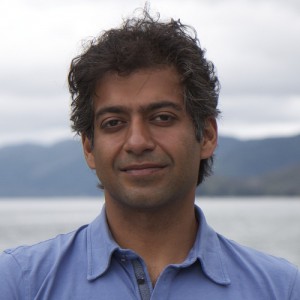 You might remember when Matija Kopic, the CEO of Farmeron, praised how useful a site called AngelList was to his fundraising efforts and implored "all European startups" to create a profile. He wasn't exaggerating. All it takes is a few minutes of browsing AngelList to realize that almost every investor you've ever wanted to meet is on it. I talked to Naval Ravikant, its co-founder and CEO, about his advice for European entrepreneurs, about international venture investments, and about exciting startups.
AngelList launched in February 2010 and it has seen impressive growth since then. At the moment, it counts about 3200 approved investors, and more than 20,000 company profiles. In 2011, several hundred companies reported that they found funding through AngelList. You can browse many of them in the AngelList Yearbook, which just launched. Naval Ravikant (@naval) and his co-founder Babak Nivi (@nivi) are also nominated for the Crunchies award in the Angel category.
ZF: What's your elevator pitch?
NR: We are bringing the entire Silicon Valley ecosystem online. What makes Silicon Valley great is the proximity between all the entrepreneurs, the companies, the investors, the lawyers, the accountants, the advisors, etc., and we're making all that available online and transparent. We started by creating this free service to connect entrepreneurs to investors, currently about half of it in Silicon Valley, a quarter in New York, and a quarter spread around the world, and we're continuing to grow it. It's turning into a social network for startups, investors, and talent (people who are seeking jobs at early stage startups).
Why and how should entrepreneurs use AngelList?
We designed the AngelList profiles in a way that really distills the key information that investors want to see. Normally, people do 10-20 slide decks that are very complicated, everyone has a different style, and everyone puts in different information, when, really, what the investors care about are just four things: They want to know who the team is. They want to know what the product is and see the demo. They want to see if the company has any social proof, such as advisors or investors. And they want to see if the product has any customers, if it has traction. So we designed a one-page profile that lets you capture all that information, distill it down to simple, bite-sized pieces, and then we format it into a nice profile, as well as send it to investors by email, if we think they may be interested. Investors express their preferences: these are the people I trust (investors, or even entrepreneurs); these are the markets I'm interested in; these are the locations I want to invest in; and these are the sizes of investments that I'd like to do. And then we send them emails as well as personalize the website so they get visibility into matching startups.
Read more