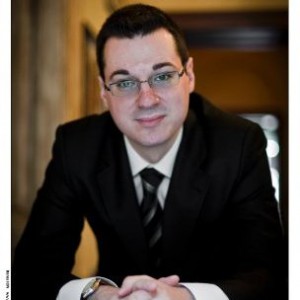 This interview was contributed by Denes Lenard. He is the co-founder at the web agency Webfoo  and passionate about entrepreneurship.
Vlad, let me first introduce you – you are one of those people who support the business environment in Cluj Napoca. You have built different business communities and now you have organized the first Startup Weekend in the city. Can you give an overview of the event?
Thanks for reaching out to me. Let me start with a few words about Startup Weekend. It is a non-profit based in Seattle, Washington that organizes 54-hour events in cities around the world, all of which help educate, support, and empower people to become entrepreneurs. I have brought Startup Weekend to Cluj-Napoca because I know that our community will be strengthened and become more integrated because of this event. At this event we had 90+ participants, 24 ideas pitched and 11 teams formed.
90+ participants is quite a few for Cluj Napoca. People must have been awaiting such an event with a lot of eagerness. How did the participants feel before and after the event?
Quite a few I would say, as well. Honestly, our initial expectations were for 60 participants, but had a good push with meetups and presentations before the event. The people were more than eager to find out more and did so in large numbers, which is why we had to close the registration 3 days before the event.
Also, after the event we had a meetup to find out more about the status of the participating projects. You can find information about the first three teams here.
Read more