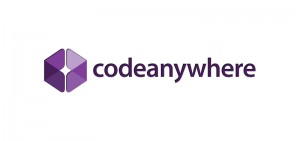 Codeanywhere, a popular cloud-based code editor out of Croatia, has just announced 100,000 users today as well as a launch of various new features. The press release from Codeanywhere provides details behind this announcement:
Codeanywhere is a cloud-based code editor that enables you not only to code in the cloud, but to connect to your files via (S)FTP server, Dropbox or even GitHub. Also, as the only multiplatform cloud editor (supporting iOS and Android as well), Codeanywhere allows you to really code on the go – anytime and anywhere.
"What we are doing is taking the way people develop in the desktop editor and mirroring that experience to the cloud. This enables users to seamlessly migrate to Codeanywhere. Only when we recreated the desktop experience did we start introducing features that only a cloud based system can offer, and with this milestone I believe we are on the right track." says Ivan Burazin (@ivanburazin), Co-founder.
Codeanywhere already has many features you would expect from a desktop editor, but the ones that are missing are coming by years end. A list of new features includes a fully customizable editor, terminal support and support for even more third party services, like Google Drive, Amazon AWS, and others. With the number of mobile app downloads now almost matching the number of new user signups, Codeanywhere will soon be releasing new mobile apps that will have all of the features that the web based version of Codeanywhere has to offer.